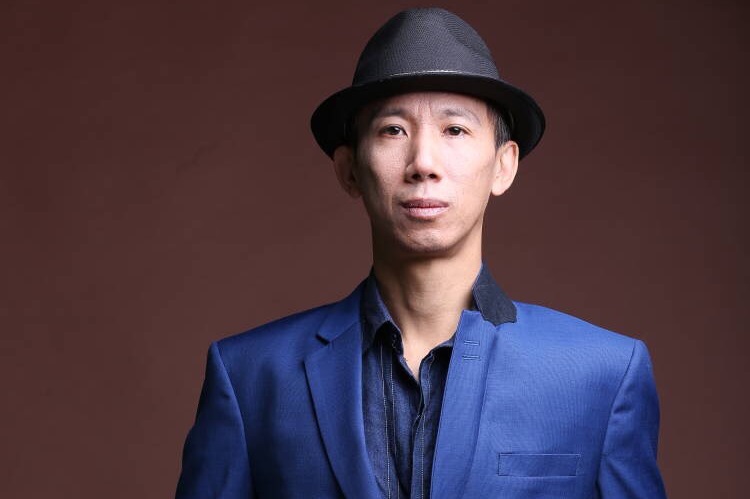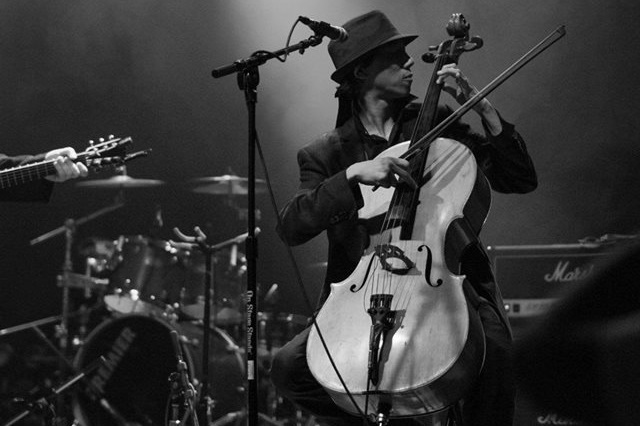 Cellist, Composer, Educator, member of the Canadia International MahJong Team. Since March 2019, a Universal Studios recording Artist.
Leo Zhang was born in Beijing in an artistic family. His father was leader of Madame Mao's Orchestra, his mother a concert pianist and award winning film actress.   Following the foot steps of his older sister Zhang Zhang, Leo begin to study the violin at the age of 4 with his father.
His studies were interrupted when his family left China for Thailand, due to the restrictions at the time, Leo was not allowed to leave with his parents.
His parents went on to help create the Bangkok Symphony Orchestra, Leo's father was the featured soloist at the inaugural historical concert in 1983, his sister Zhang Zhang was a first violinist of the orchestra at the age of 11.
After the departure of his family for Thailand, Leo begin to study the cello at the age of 6. His first teacher was the Principle Cellist of the National Symphony of China.
After his family had immigrated to Canada, Leo  was able to join them, arriving in Toronto at the age of 11. He continued to study the cello at the Royal Conservatory of Music in Toronto, at the age of 12 he won first prize at the Kiwanis Music Competitions. Leo attended the King Edward School and Earl Haig High School,developing an interest in Visual Art, his drawings were selected to be part of a city wide Exposition of young talents. Soon after entering High School, Leo decided to leave music to pursue visual art, with the intention of becoming an artist for Animated Films.  After attending the graduation recital of his sister Zhang Zhang, Leo decided to returned to music again after 7 years, he was able to successfully pass the entrance exam of University of Toronto's Music School after three months of preparation. Leo graduated with a Bachelor's degree in Performance in 2001, followed by an graduate degree in Performance in 2002 with Honor Standing, His professor was Shauna Rolston. Leo continued the family tradition of pedagogy, obtaining his Bachelor's Degree in Education TDSB Teaching Certificate in 2012 from the University of Toronto. A gifted teacher for both young students and adults alike, creatively integrating his performing experiences into his teaching techniques.
Leo has also actively performed in Europe with his Sister Zhang Zhang, several charity concerts in Monte Carlo and cultural events including the famous Carnival of the Roman city of Arles in the South of France, where Leo performed for more than 5000 people during the traditional festivities.
In 2014, 2015 and 2017,  Leo has performed with his Mother in major concert halls of Beijing, China.
Leo is founding member of the popular ensemble Urban Gypsy Band with Natalie Wong on violin and vocals and Mel Harrietha on Guitar, Bass and Vocals, Leo also sings and creates original compositions. The group is known for their cultural diversity as their musical styles ranges from Spanish Flamenco to Chinese folk music and many more in between. The Urban Gypsy was invited to performed at the Gala evening of the Annual Chinese New Year celebrations in Toronto for more than 10,000 live audiences. Featured by Toronto Star, Metro News,  and an exclusive documentary by Fairchild TV.
Leo was a  nominee for Best Chinese Speaking Artist Aboard in 2014. Performing with musicians from different artistic and cultural back rounds contributed to Leo's rich musical language and creativity, which he has successfully integrated into his teaching career.
Leo is also the President of ZHANGOMUSIQ North America.
Creating and performing charity concerts for the benefit of our community, in 2016 and 2017, Leo created and performed benefit concerts in various Retirement homes in the Toronto Area, for Christian, Jewish, and Chinese community establishments. Reaching out to diverse areas of society, uniting different culture ethnic groups through music. In 2016, on a family trip to Thailand, Leo offered an musical concert to an Orphanage of underprivileged blind children outside of Bangkok, and appeared as a guest artist and teacher in the Harrow International School.
In 2018, Leo will join his sister Zhang Zhang on a World Charity Concert Tour, for ZHANGOMUSIQ, a NGO based in the Principality of Monaco. 100% of concert revenues will be given to various humanitarian and ecological projects in Progress. In May 2018, Leo performed two concerts in Budapest, Hungary, raising funding for an Hungarian foundation helping children with illness.
In September 2018, Leo becomes the winner of the TTC Underground Idol competition, chosen from more than 180 professional musicians competing for the title. Besides Music, Leo is also an expert International Mah Jong player. Having represented Canada in the International Mah Jong Tournament in Xi An, China in 2017, where Team Canada received the silver medal.